Irish and European food legislation, as well as guidance documents on this legislation, can be accessed in this section by choosing a category in the menu to the left.
How to use the EU legislation website
European Union legislation is found on the Eur-Lex website and all the links to EU legislation on www.fsai.ie point to the specific pages on the Eur-Lex website.
On the left-hand side of the Eur-Lex website, there is a menu showing the initial legal act and any subsequent amendments. By default, the initial legal act will be presented on www.fsai.ie. If you require an up-to-date version of the legislation, you should select the most recent amended version of the legislation which is shown by the date. In this example below, the initial legal act is shown but the most recent amendment was in 2009.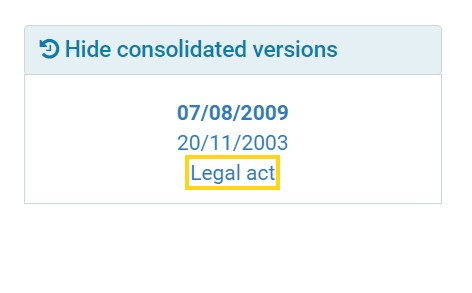 You can also access here our consultations about legislation.