What is the Safe Catering Pack?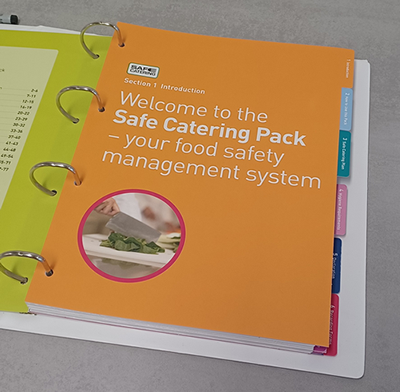 The Safe Catering Pack is designed for caterers as a practical, easy-to-use, food safety management system.
Using the pack will help you to:
produce safe food
comply with food hygiene law
train staff
protect your business' reputation
More information about the Safe Catering Pack
What is in the pack, who is it for, the latest updates and recording forms.