Read here the names and biographies of the members of the FSAI Board
The FSAI Board Members are:
Ms Ann Horan
Professor Francis Butler
Professor Martin Cormican
Ms. Mary Cullen
Dr Cliodhna Foley-Nolan
Mr Patrick (Pat) Knight
Ms Lisa Manselli
Mr Gerry McCurdy
Ms Eilis O'Brien
Ms Ann Horan - Chairperson-designate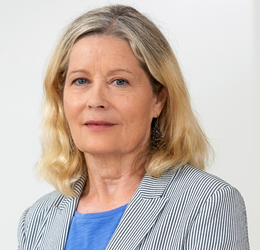 Ann Horan is a former Chair of the Health Products Regulatory Authority (HPRA). Her executive roles included the positions of Chief Executive of the DCU Ryan Academy, Managing Director of Bank of Ireland Finance and Bank of Ireland Commercial Finance and Head of Group Risk & Compliance at Bank of Ireland. She has served on several boards including Dublin City University, the Institute of Bankers, South Dublin Chamber of Commerce, and chaired associations including the UK based Factors & Discounters Association and the International Women's Forum. In addition, she chaired the audit committees of the HPRA and South Dublin County Council. Through her successful career, Ann developed expertise in the areas of leadership, strategic planning, financial control, and corporate governance. She has proven ability to operate in both the public and private sectors and has direct experience in the areas of regulation, finance, education, and public health. Ann is a Chartered Certified Accountant with a Masters in Finance from DCU.
Go to the top.
Professor Francis Butler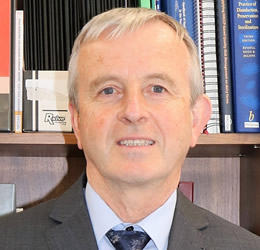 Professor Butler is a Professor in the University College Dublin (UCD) Centre for Food Safety. He is Head of Subject in Biosystems Engineering at UCD. His main research is in food safety with a particular focus on traceability systems and quantitative risk assessment of microbiological and chemical hazards in foods. Professor Butler coordinates the UCD MSc in Food Safety and Risk Analysis. He has led several large scale quantitative microbial food risk assessments and has made some novel contributions in the characterisation of microbial distributions in food and developing novel sampling strategies for contaminants in foods. He is currently leading projects using molecular microbiological techniques to identify the sources and routes of transmission of pathogens through the food chain. Other research interests include food chain integrity and the traceability of foods. Professor Butler has published over 150 publications in refereed journals, with over 100 refereed papers in international conference proceedings and over 150 additional national conference and other workshop presentations. He has coordinated or partnered in over 30 research projects including four EU Framework projects. He has trained a substantial team of researchers and scholars including 20 PhD students to completion and 13 research Masters students, as well as 14 post-doctoral researchers. He has served on several FAO/WHO expert meetings on microbiological risk assessment. Prior to joining UCD, Professor Butler worked in production management in the Irish dairy industry.
Go to the top.
Professor Martin Cormican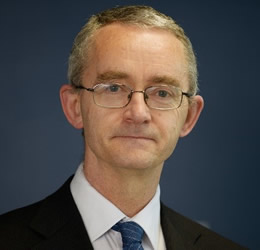 Professor Martin Cormican graduated from National University of Ireland, Galway Medical School in 1986. He trained in Ireland, the UK and the USA. In 1999, he was appointed Consultant Microbiologist at Galway University Hospital and Professor of Bacteriology at National University of Ireland, Galway. Since May 2017, he is the HSE National Lead for Healthcare Associated Infection and Antimicrobial Resistance. In February 2021, he was appointed HSE Clinical Lead for the COVID-19 vaccination roll out. His research interests are antimicrobial resistance, foodborne infection and the links between environment and human health.
Go to the top.
Ms. Mary Cullen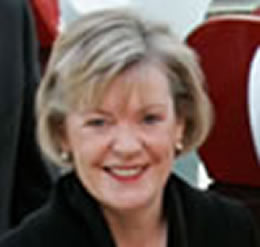 Mary Cullen is a Chartered Accountant. She attended Trinity College Dublin where she studied Business, Economics and Social Studies (BESS) following which she joined Price Waterhouse, now PwC. She held a number of senior management roles with PwC, including responsibility for Partnership and Company Secretarial matters and Partner affairs. Mary is a member of the Foundation Board of the RDS and a Board Member of the Children's University Hospital, Temple Street, Dublin. Previously, she Chairperson of the Board of Cappagh National Orthopaedic Hospital, Dublin and a Board Member of Beaumont Hospital, Dublin.
Go to the top.
Dr Cliodhna Foley-Nolan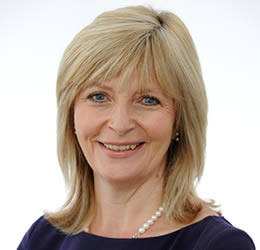 Dr Cliodhna Foley-Nolan MB, BCh, BAO, DCH, DObs, MPH, FFPHM is a Consultant in Public Health Medicine. She has worked as Director of Human Health and Nutrition at safefood (Food Safety Promotion Board) and as Specialist in Public Health Medicine in the Health Service Executive.Dr Foley-Nolan has a medical degree from University College Cork (UCC); a Masters in Public Health from University College Dublin and is a fellow of the Faculty of Public Health of the Royal College of Physicians in Ireland. Dr Foley-Nolan holds a senior lecturer post in UCC and is a trainer and examiner at the Royal College of Physicians in Ireland. She has served on a number of national advisory groups including the National AIDS Advisory Group; tuberculosis; immigrant health; food poverty; and antimicrobial resistance. She has served on the Boards of the Veterinary Council of Ireland; Obesity Policy Groups in Northern Ireland and the Republic of Ireland; the Faculty of Public Health Medicine in the Royal College of Physicians; and the Heath Research Board Centre for Diet and Health.
Go to the top.
Mr Patrick (Pat) Knight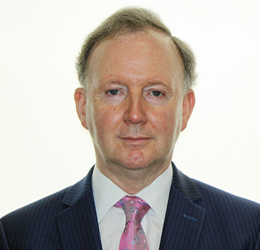 Pat Knight was An Post Group HR Director / Chief People Officer from 2004 – 2019, prior to that he was General Manager HR with Waterford Crystal (1986 – 2004) and prior to that he was Personnel Officer with Bord na Móna. He is currently working selectively as an HR and Change Management Consultant. Pat has over 30 years Management Executive / C-Suite experience, and he also has many years' experience as a full Board member. Pat has a proven HR track record of business transformation including; developing, negotiating, and implementing strategic, operational, cultural and organisational change, establishing and maintaining high standards of corporate governance – including ethical behaviour at senior management level, sourcing top talent and building leadership capability at all levels of management. Pat has a Masters degree (M.Sc. Mgmt) from Trinity College and is a Chartered Follow of the Chartered Institute of Personnel and Development.
Go to the top.
Ms Lisa Manselli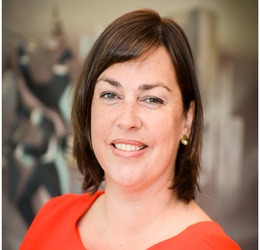 Lisa Manselli is an Executive Coach and Strategy Consultant. Prior to setting up her own business, Lisa was a Partner at Accenture where she led the management consultancy business in Ireland. A core focus of her work for the last 10 years has been developing corporate strategy in regulatory environments. Her clients have included CORU (health and social care professionals regulator); the Nursing and Midwifery Board of Ireland (the regulatory body for nursing and midwifery); PSI, the Pharmacy Regulator; and the Residential Tenancies Board. Lisa graduated from University College Dublin with a Bachelor of Commerce degree. Lisa also has a Masters in International Business Studies from the Michael Smurfit Graduate School of Business, Dublin. She is a certified business coach (ICF) and qualified mediator. Lisa sits on the board of a private hospital in Ireland and has been on the board of a number of tech start-ups. She was also an adjunct Professor of Strategy at the IE Business School in Madrid from 2014-2016.
Go to the top.
Mr Gerry McCurdy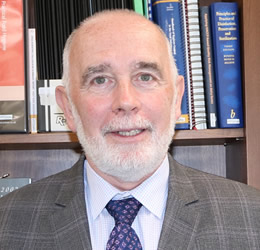 Gerry McCurdy has over 40 years' experience working in a regulatory environment dealing with food safety, public health and consumer protection. He qualified as an Environmental Health Officer at the University of Ulster in 1978 and went on to attain a Master of Science Degree in 1991. He has held a number of senior positions in local and central government and was instrumental in setting up of the Food Standards Agency in Northern Ireland (FSA NI). As Northern Ireland Director of the FSA he developed close working relations with the FSAI and the Food Safety Promotion Board. On retirement in 2013, Mr McCurdy has worked as a food safety consultant for the UN FAO and the World Bank on projects in Bosnia and Bangladesh. Mr McCurdy has considerable experience at Board level working with the Regulation, Quality and Improvement Authority and is the Deputy Chief Commissioner for the Northern Ireland Charity Commission. He is also a member of their respective Audit and Risk Committees.
Go to the top.
Ms Eilis O'Brien

Eilis is Head of University Relations, Director of Communication & Marketing and a member of the University Management Team at University College Dublin. Previously she held a similar role at Dublin City University. In addition to her marketing experience in product and public awareness campaigns, brand identity and corporate reputation, Eilis has extensive strategic and operational experience in media and corporate communication with a high degree of crisis management. Eilis has held a number of senior communication and marketing roles in a variety of public and private sectors spanning finance, natural gas, food safety, health and higher education. Her experience also includes clean air designation and tobacco control. Previously she was director of communication, education & training during the start-up phase of the Food Safety Authority of Ireland. Eilis was public relations manager with Bank of Ireland for eight years and with Bord Gáis Eireann, the national natural gas operator in Ireland, for five years. She is a member of the board of the Mater Misericordiae University Hospital. Eilis holds an MBA from UCD Michael Smurfit Graduate Business School and a BA in Economics and Geography from UCD.
Minutes of the Board meetings
Go to the top.