The members of the FSAI Scientific Committee are:
Professor Martin Cormican (Chair)
Professor Alan Kelly
Dr Andrew Flanagan
Professor Anne Molloy
Ms Ann Marie Part
Professor Dagmar Stengel
Professor Dolores O'Riordan
Dr Geraldine Duffy
Ms Ita Kinahan
Professor Kevin Cashman
Dr Lois O'Connor
Professor Mark Fenelon
Professor Martin Wilkinson
Dr Montserrat Gutierrez
Professor Séamus Fanning
Professor Martin Cormican (Chair)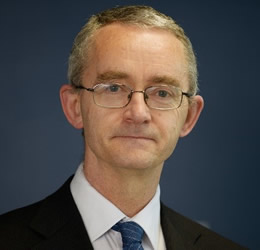 Professor Martin Cormican graduated from National University of Ireland, Galway Medical School in 1986. He trained in Ireland, the UK and the USA. In 1999, he was appointed Consultant Microbiologist at Galway University Hospital and Professor of Bacteriology at National University of Ireland, Galway. Since May 2017, he is the HSE National Lead for Healthcare Associated Infection and Antimicrobial Resistance. In February 2021, he was appointed HSE Clinical Lead for the COVID-19 vaccination roll out. His research interests are antimicrobial resistance, foodborne infection and the links between environment and human health.
Go to the top.
Professor Alan Kelly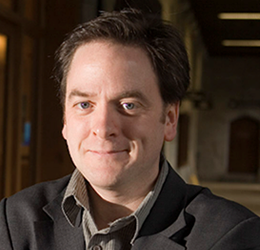 Alan Kelly is a Professor in the School of Food and Nutritional Sciences at University College Cork. His teaching responsibilities include food processing and preservation, dairy product technology and new food product development, with a particular interest in the development of new food processing technologies and their impact on food quality and safety. He leads an active research group on the chemistry and processing of milk and dairy products, and has published around 300 research papers, review articles and book chapters. He has been an Editor of the International Dairy Journal since 2005 and is author or editor of several books including Molecules, Microbes and Meals and How Scientists Communicate: Dispatches from the Frontiers of Knowledge.
Go to the top.
Dr Andrew Flanagan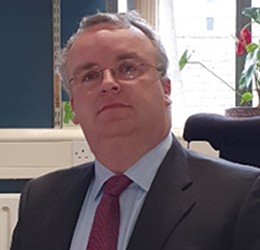 Andrew Flanagan, B.Sc. (Biotechnology, DCU), Ph.D. (Biochemistry, NUI), LL.B. (NUI) is the Regional Public Analyst based in Dublin with responsibility for the HSE Dublin mid-Leinster and HSE Dublin North areas. Andrew has 25 years' experience in food analysis, in food law enforcement and food law matters in Ireland and abroad and is a recognised expert (national, EU and beyond) in food allergen and intolerance issues as well as food labelling and bottled water. He worked for both public and private bodies in food analysis also in medical science and research. He is a member of the FSAI Legislation committee and was a member of the food allergy and intolerance, food information to consumers and bottled water expert working groups as well as chairing the HSE-FSAI Laboratory Information Management System working group. He consults as an expert with the NSAI on the drafting of Irish Standards for water and food.
Go to the top.
Professor Anne Molloy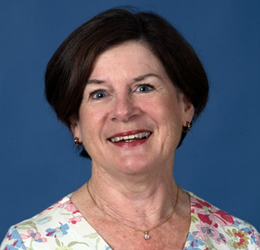 Anne M Molloy, PhD, FTCD, is a Fellow and Emeritus Associate Professor in the School of Medicine, Trinity College Dublin. She has over 30 years' experience in researching folate, vitamin B12 and related micronutrient function within the body and has over 200 publications in this area. Her research has been funded by national and international agencies including the USA National Institutes of Health, the European Union, the Irish Health Research Board, Science Foundation Ireland and the Irish Department of Agriculture, Food and the Marine. She has served on multiple international expert advisory and guideline development committees to discuss public health responses to global folate and vitamin B12 deficiencies and effects of excess folic acid intake. These include the Food Standards Agency in the UK; the USA Office of Dietary Supplements; the US Department of Agriculture; the World Health Organization; the USA Centers for Disease Control and the Micronutrient Forum.
Go to the top.
Ms Ann Marie Part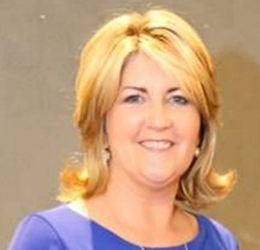 Ann Marie Part holds a Diploma in Environmental Health DIT, BSc (Hons) Trinity College, MSc Agriculture and Food Science, UCD and Graduate Award in Executive Leadership, Irish Management Institute (IMI). She is a Life Fellow and former Chair of the Environmental Health Association of Ireland (EHAI), and Honorary Vice President of the Royal Environmental Health Institute of Scotland (REHIS). Ann Marie is currently HSE Assistant National Director for Environmental Health with responsibility for the overall strategic and operational management of the HSE national Environmental Health Service (EHS). The primary role of the EHS is as a regulatory inspectorate responsible for enforcing a range of statutory functions enacted to protect and promote the health of the population. Her expertise particularly lies in the protection of public health from environmental risks through education, communication, advocacy, research and policy development; coupled with the implementation of regulatory frameworks through surveillance, monitoring, inspection, audit, sampling and enforcement.
Go to the top.
Professor Dagmar Stengel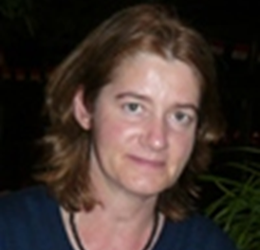 Professor Dagmar Stengel, BSc, PhD, MA, is a Professor in Botany and Head of Botany and Plant Science at NUI Galway. Her research focuses on algae (seaweeds and microalgae) and seagrasses, with a particular interest in the sustainable and safe utilisation of algal resources, and impacts of global change on aquatic primary productivity. She has published widely on aspects of environmental and applied algal research, with a focus on environmental impacts and chemical profiling, specifically of high-value (e.g., bioactives) components, and heavy metals, arsenic and iodine. With a strong research background in the 'Blue Growth' sphere, she has contributed to many national and international advisory committees and review panels. She current serves on the BioBased-EU Joint Undertaking Scientific Committee and the NSAI TC 454 Algae and Algal Products, and respective CEN working groups. She was previously a member of the FSAI ad-hoc committee on 'seaweed'.
Go to the top.
Professor Dolores O'Riordan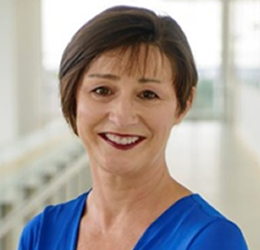 Dolores O'Riordan completed a BSc and a PhD in Food Protein Chemistry. Following time as a research fellow at UCC and Cornell University she moved to commercial food research. She joined UCD and is now a Full Professor of Food Science. Her research focuses on the physico-chemical properties of food ingredients and food structures that enhance health benefits. She has secured substantial research funding (~€38 million) to conduct research in this area. She has supervised 45 postgraduate students to completion and has over 100 peer reviewed publications (H factor=36). She is currently the Director of UCD's Institute of Food and Health. In her role as the University's Vice-President for Global Engagement she is a member of the University's Senior Management Team. She has created active global partnerships at University level, around sustainable healthy food in the USA, MENA, and China. She holds appointments on several national and European committees/boards.
Go to the top.
Dr Geraldine Duffy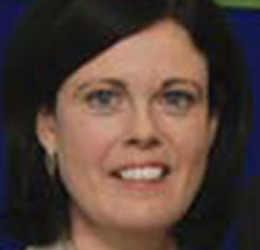 Dr Geraldine Duffy is Head of the Food Safety Department at Teagasc, Ashtown, Dublin, and is a Senior Principal Research Officer. Her specific area of interest is microbial food safety including the transmission, behaviour and control of microbial pathogens along the farm to fork chain. Her research has had a particular focus on Shigatoxigenic E. coli (STEC) in food production animals and red meat. She has participated in many national and EU Commission funded research programmes and is widely published in the field of microbial food safety. She has also served as a food safety expert for the European Food Safety Authority (EFSA) and WHO/FAO.
Go to the top.
Ms Ita Kinahan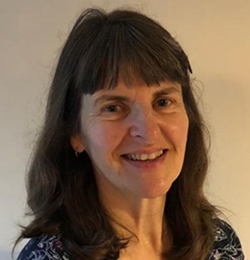 Ita Kinahan, MSc, FICI, was State Chemist for 10 years from 2012 to 2022. As State Chemist, she had overall responsibility for the management and development of the State Laboratory, which is the Government's principal analytical chemistry laboratory. The State Laboratory provides a comprehensive analytical and advisory service in the areas of food and feed safety, revenue collection, forensic toxicology, medicines and food supplements. Ita joined the State Laboratory in 1990 and worked in a number of areas including occupational health and safety, veterinary medicines and official control of animal feedingstuffs. As Principal Chemist, she was responsible for managing a senior team covering all food and feed safety analyses. She was a member of the Irish Codex Advisory Committee and represented Ireland on the Codex Alimentarius Committee for Methods of Analysis and Sampling for many years. She is currently the vice Chair of the Irish National Accreditation Board having held the position of Chair from 2016 to 2022.
Go to the top.
Professor Kevin Cashman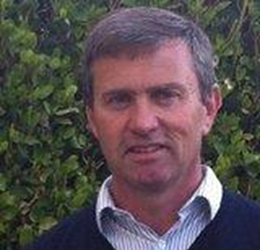 Professor Kevin Cashman, B.Sc., Ph.D, D.Sc., is the Endowed Chair of Food and Health at University College Cork (UCC), a joint position between the School of Food and Nutritional Sciences and the Department of Medicine at UCC. He is also a joint director of the Cork Centre for Vitamin D and Nutrition Research at UCC. Professor Cashman's current research interests focus on a number of key public health areas in relation to vitamin D and vitamin K as well as diet and bone health. He has around 200 publications; he was awarded a DSc for published work in 2020. Professor Cashman is currently a member of the FAO-WHO expert group on nutrient requirements for infants and young children aged 0-36 months and the Scientific Committee of the Food Safety Authority of Ireland. He has previously served as a member of expert committees and working groups, such as the UK Scientific Advisory Committee on Nutrition working group on vitamin D.
Go to the top.
Dr Lois O'Connor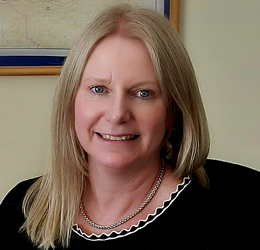 Dr Lois O'Connor is a Consultant in Public Health Medicine. She graduated from University College Dublin in 1997 and has completed post-graduate higher specialist training in both General Practice and Public Health Medicine. She has a special interest in Infectious Disease Epidemiology and has completed a Fellowship in this area, awarded by the European Centre for Disease Prevention and Control. Dr O'Connor has worked regionally and nationally in Public Health and has recently joined the National Health Protection Office as a Consultant in Public Health Medicine.
Go to the top.
Professor Mark Fenelon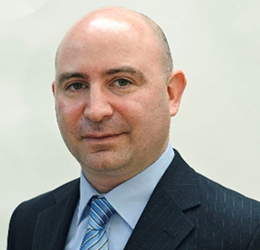 Professor Mark Fenelon is the Head of Food Research at Teagasc and responsible for the programme at the research centres located at Moorepark, Fermoy, Co. Cork and Ashtown, Dublin in Ireland. He is a Senior Principal Research Officer and was appointed to his current position in March 2015. Mark was appointed Adjunct Professor at University College Dublin, Ireland (School of Biosystems and Food Engineering) on 1 June 2020. Mark began his career in Teagasc as a Senior Research Scientist in 2004. Prior to joining Teagasc, Mark worked in the Infant formula industry as a research scientist. He graduated with a B.Sc. in Food Science and Technology from University College Cork, Ireland in 1994, a PhD in Food Science and Technology in 2000 and a Diploma in Process and Chemical Engineering in 2007. His main research interests are in dairy chemistry and related dairy processes. He has expertise in rheology, protein – carbohydrate, protein - mineral interactions and associated instrumentation / analytical techniques. He has extensive experience working with thermal and dehydration (spray drying) technologies from both an industrial and academic perspective.
Go to the top.
Professor Martin Wilkinson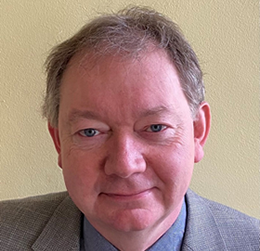 Martin Wilkinson is currently Associate Professor in Food Microbiology at the University of Limerick and lectures on the B.Sc in Food Science and Health degree programme at UL. Prof Wilkinson holds a B.Sc. Hons in Microbiology (1984) and an MSc. in Biotechnology (1986), both awarded at NUI Galway, and a Ph.D in Food Technology from University College, Cork, awarded in 1992. Professor Wilkinson has 35 years of research experience in Teagasc, Waterford Foods (now Glanbia) and joined UL in 2000. His research interests are in Dairy technology, cheese microbiology, development and safety aspects of reformulated low salt/low fat ready meals and since joining UL he has also developed a particular specialisation in the rapid detection of pathogens in foods using novel flow cytometry-based methods. Prof Wilkinson is Editor and Contributor to a book entitled "Microbial Flow Cytometry Technology and Applications" and has generated >100 peer reviewed publications in these areas.
Go to the top.
Dr Montserrat Gutierrez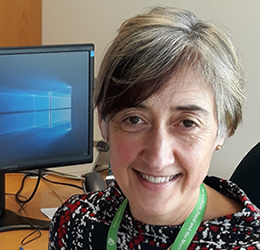 Dr Montserrat Gutierrez is the Head of Food Microbiology Laboratories with the Department of Agriculture, Food and the Marine. She is a Veterinary Surgeon with a PhD for studies on tuberculosis in goats and cattle. Her career in Ireland started at the Veterinary Services Division of Northern Ireland from where she moved to be a veterinary practitioner in Cork, before joining DAFM in 2001. Since then she has occupied managerial positions in laboratories specialised in microbiological, molecular and chemical analysis that act as National Reference Laboratories, and where she has participated in investigation, surveillance and applied research of chemical and biological foodborne related hazards. She has led projects on accreditation and merging of laboratory quality systems and she participates regularly as a national expert in EU Commission audits evaluating laboratory official controls in other countries.
Go to the top.
Professor Séamus Fanning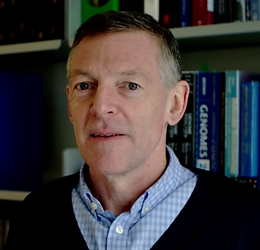 Professor Fanning holds a PhD degree in molecular microbiology and was appointed to the Chair of Food Safety & Zoonoses at University College Dublin in 2002. He is attached to the UCD Public Health, Physiotherapy & Sports Science. Currently, his research interests include the application of molecular-based methods to food safety, applied to the control of zoonotic food-borne bacteria and the protection of public health and related to the use of whole genome sequencing (WGS) to describe environmental niches in the food production environment; tracking pathogens of importance to human health and characterisation of the genetic mechanisms contributing to multi-drug resistance (MDR) emerging in bacteria of food-producing animal and human origins. Professor Fanning is Director of the UCD-Centre for Food Safety (UCD-CFS) and a member of a number of WHO/FAO expert groups, including one dealing with AMR. Professor Fanning is a fellow of the American Academy of Microbiology.
Go to the top ⇧